Visiting Catalyst Jake Dunagan
Catalyzing Newport welcomes futurist Jake Dunagan to Newport for a visiting catalyst residency from June 16 – 21. Jake is managing director and global foresight lead for verynice.co and research affiliate at the Institute for the Future, a California-based think tank that helps organizations plan for the long-term future. Jake specializes in social invention and the redesign of systems in light of current tools and knowledge. In his work, Dunagan has focused on a wide range of topics including strategic foresight, governance design, comprehensive cognitive design, intellectual property, Internet law and politics, mobility and the future of learning and work.

Jake's residency will explore ways we can engage citizens in collective imagination and more robust social foresight. Join us for several public events that invite us to envision Newport's future together: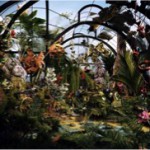 ENVISIONING THE FUTURE: COMMUNITY ENGAGEMENT WORKSHOPS FOR ADULTS & KIDS
Workshops will take place the first week of June in Newport – stay tuned!
Workshop leaders Kate Schapira (poet) and Adeline Mitchell (artist) will offer three Newport-based workshops — half-writing/half-artmaking — to get you thinking about the future. Attendees will leave the workshop with poems and a future-inspired terrarium!
SATURDAY, JUNE 18, 6-8 P.M. PUBLIC LAUNCH: THE MAYOR'S OFFICE, 2061
Site of the Old Town Spring & former Coffey's Citgo gas station, 48 Touro St., Newport, RI
The public is invited to the opening of a pop-up installation exploring themes related to Newport in the year 2061. How will the city prepare for the effects of climate change? What new technologies will advance the quality of life? How will we get around? What will we eat? What will be in every home? Come explore these issues as you unpack the layers of history at the site.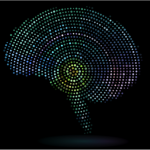 MONDAY, JUNE 20, 4 – 6 P.M. PUBLIC LECTURE: THE FUTURE AS COGNITIVE PROSTHETIC
Rosecliff Mansion, Salon Room, 548 Bellevue Ave, Newport, RI
Please register here to attend.
Jake will introduce concepts for thinking more effectively about the future, and the need for raising our collective foresight capacity. Human civilization will be dealing with unprecedented volatility and complexity over the coming generations. And yet, we've inherited a way of looking at the future that assumes consistency, linearity, and predictability. We cannot predict a single outcome for any complex system; therefore, the way forward is to better prepare for a range of possible futures.